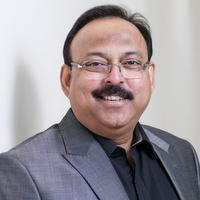 VanityKart.com is an online destination for women's needs, with a strong focus on sourcing organic, herbal, and natural brands across Beauty and Wellness categories. Some of the brands offered to UAE customers are Inika, Just Herbs, Living Nature, Spa Rituals, Khadi Naturals, Sampure, Faith in Nature, and many more. They are also looking to take on brands for distribution.
We interviewed the founder, Neelesh Bhatnagar about the Organic and natural market in the region.
What natural/organic products do you import into the Middle East?
VanityKart's goal is to provide solution-oriented products to women across all age groups in the UAE. We place a major emphasis on providing engaging original content, video tutorials, and expert tips & tricks to improve women's daily lifestyle. Some of the brands offered to UAE customers are Inika, Just Herbs, Living Nature, Spa Rituals, Khadi Naturals, Sampure, Faith in Nature, and many more.
What specific brand do you think will attract women to VanityKart?
Phenomé is a luxury botanical skincare brand from Poland, to be launched exclusively on VanityKart in this region.
Most cosmetics manufacturers use ordinary water to make their products. Phenomé creams are made without any water and instead contain precious hydrolats, also known as 'plant waters'. Hydrolats' parameters are like the composition of human body fluids, meaning that they can easily penetrate into the skin cells. Plant water is a natural carrier of minerals and active ingredients of organic origin, which ensures effective skin nutrition and moisturization.
We have received highly positive feedback from women who have tried Phenomé products.
What's the average volume? Are these for retail or re-export? If re-export which are the major markets you send it to?
VanityKart would have the exclusive distribution of Phenomé for GCC and are also looking to launch the brand at luxury spas salons, pharmacies, and premium department stores in UAE. However, VanityKart will always remain committed to satisfying end-user organic needs of every woman, through various online and offline B2C platforms, as well as B2B channels.
Do you have private label products?
During our initial launch phase, we believe in bringing together the best of global brands that women already know, use, and trust. Existing brands are super-excited to partner with VanityKart, as it is a unique concept in this market – positioned as the #InternetOfWomen. We may consider investing in our private label brand in the future.
Can you tell me about the demand for organic products in the region? What is the latest trend that you see in organic products?
Over the last 2 years, we have observed an increase in demand for Organic and Natural products in the region. This is partly due to the growing awareness of the toxic ingredients and chemicals found in food and beauty products.
Customers are reading the labels of the products before purchasing and are looking for Sulphate free, Paraben free, Cruelty free, Botanical, Vegan and Organic certified products. Furthermore, the trend is shifting more towards Green & Clean Beauty – for example, natural lead-free lipsticks, botanical skincare, and sustainable products with natural preservatives.
The higher accessibility of information about organic choices on social media have led to a global shift towards more environment-friendly and natural daily lifestyle choices across all age-groups.
Where do you import your products from, and how much of a role does certification play in your decision? What are your main challenges in sourcing?
We primarily source our product offerings directly from the brands based in Europe, USA and India. In some cases, we work closely with official local distributors to achieve operational efficiencies and offer the latest products first on VanityKart.
In addition to all required certifications that need to be provided to Dubai Municipality, we also carefully examine if each brand has a USDA Organic, Halal, and/or Eco-Cert certifications.
From where and/or what products would you like to source more?
We hope to soon offer VanityKart customers more organic & ayurvedic brands from India, one of the birthplaces of natural medicine and cosmetics.
Our goal is also to increase our offerings of 100% toxic-free Organic products, by partnering with brands who have not yet been able to launch their portfolio in the GCC market.
VanityKart has received a very positive response from new brands who are eager to partner with us to grow their brand-recognition and sales volume in this dynamic and beauty-conscious market.
If you have visited the Middle East Organic Natural Products Expo before: 
How do you use Middle East Organic Expo as a sourcing platform?
Yes! This expo is a unique and exciting platform for discovering upcoming brands and innovations in the Organic Beauty industry. It opens doors to brands which are not currently available in the region and provides many distribution and franchise opportunities to local investors.
Last year, we had productive discussions with several new brands, some of which are already online on VanityKart.com .
Interviewed by Menaka Ramakrishnan, Buyer Manager
menaka@organicandnatural.com