Herbal Essentials is a beauty brand and their product line is created keeping the ancient beauty practices of Ayurveda in mind. The idea is to create a balance and harmony to the skin for the customer's well-being. Aly Rahimtoola – Founder of Herbal Essentials – shares her views on the natural and organic industry.
What type of natural/organic products do you sell in the Middle East?
At Herbal Essentials we sell natural skincare products for face and body that are formulated to address all skin concerns.
We believe in adapting Ancient Beauty Wisdom from all four corners of the world to create highly effective skin care products for the modern consumer.
Herbal Essentials' core philosophy revolves around the belief that there are plenty of natural solutions used by our ancestors that might have been lost which we have rediscovered that can help to restore skin balance so that healing takes place from within.
Our products are made in Europe to the highest standards and contain pure Himalayan Spring Water in addition to other natural ingredients.
In your opinion, how popular is the organic/natural industry in the UAE and the Middle East?
In the UAE and the Middle East, the demand for organic products is growing. We have had a very good response to our products as more and more consumers are beginning to appreciate the benefits of using natural ingredients. A lot of our success can be attributed to consumers becoming more knowledgeable about the benefits of natural, organic ingredients, thanks to the internet, media and events such as the Middle East Organic and Natural Products Expo.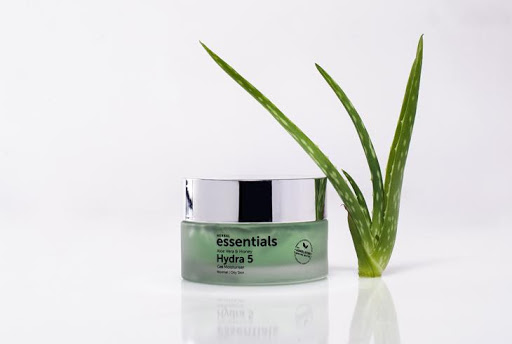 Why, in your opinion, do people prefer buying organic/natural nowadays?
Nowadays people prefer buying organic, natural products as a safer alternative for their family and for themselves. Consumers are more savvy about both, what they are putting in to their bodies and equally applying topically to their skin. The rise of organic, natural products for skincare is a reflection of the increased consumer demand for natural, organic foods, safe cleaning products and an increased awareness of health in general.
How do you determine/discover the products to sell in this market?
For the Middle East region, as the climate is quite a challenge due to heat and humidity, we developed an oil control range, one of our best sellers is the refreshing and hydrating Aloe Vera & Honey Hydra 5 gel specially formulated for oily skin.
Any other facts you might want to add about the natural/organic industry?
Along with the demand for natural products, we have also observed a growing demand for environmental friendly products in the Middle East region. At Herbal Essentials, we honor our promise to Mother Nature through our membership of 1% for The Planet, a global non-profit organization dedicated to creating a positive environmental impact. We are also a proud member of PETA's 'Beauty Without Bunnies' cruelty-free program.
Interviewed by Menaka Ramakrishnan, Buyer Manager