Functional Beverages, including liquids with minerals, vitamins, amino acids, immunity-boosting, probiotics, added raw fruits, and more, are on the rise. We asked experts in the region about the category's growth potential in the Middle East.
The Middle East & Africa functional beverage market is expected to grow at a CAGR of 8.87%, during the forecast period, 2020-2025
Hemant Joshi, Manager – Retail, Truebell, leading FMCG distributor in the region, shared, "Functional beverages are a very important part of one's diet in today's lifestyle scenario. Especially with the prevailing conditions of this pandemic, functional beverages such as probiotics, immunity-boosting beverages, amino acids, and more, are very high in demand."

"UAE is known to get quite hot in the summertime. Being under the sun for long leads to the loss of electrolytes. Hence functional beverages like alkaline water or drinks rich in minerals help to replenish these. The functional beverages sector accommodates diabetic individuals with reduced sugar versions and immune-boosting properties during such times. Moreover, the Middle East & Africa functional beverage market is expected to grow at a CAGR of 8.87%, during the forecast period, 2020-2025," said Veenisha Fatnani, Nutritionist, New Country Healthcare, renowned healthcare and supplement distribution company in the GCC.
Meanwhile, Lisa Knight, Co-Founder at Cafe Isan, an award-winning Thai restaurant in the UAE, commented, "Since the pandemic altered our world forever, immunity-boosting nutrient-rich 'shots' have started taking up shelf space in major chains across the region—but before that, it was the local F&B scene that championed the trend with many providing their customers complimentary shots of containing ginger; turmeric; garlic; lime, etc."
Importing functional beverages from across the globe
"We currently import from the Philippines, Ireland, and the UK," said Joshi. 
Fatnani shared, "New Country Healthcare is always looking for healthy, high-quality products for the UAE market. Our brands are currently from countries like the USA, Germany, Georgia, and Italy."
"We source locally or import from Thailand and China," Knight commented. 

We can expect at least a double-digit growth within the category 
On the topic of growth in the Middle East, Joshi said, "The growth of the functional beverages category is eminent in this region and post-COVID we can expect at least a double-digit growth within the category as more and more people are becoming aware of the benefits of consuming such beverages. Working from home during the pandemic has pushed a lot of people towards fitness centres and making positive lifestyle changes." 
Fatnani marked the importance of gut health and immunity, "The growth is expected to be quite good considering the importance of gut health has increased. Hence, probiotic drinks are also expected to steal the limelight. Moreover, the market growth would succeed by various market trends like augmenting demand for vegan beverages."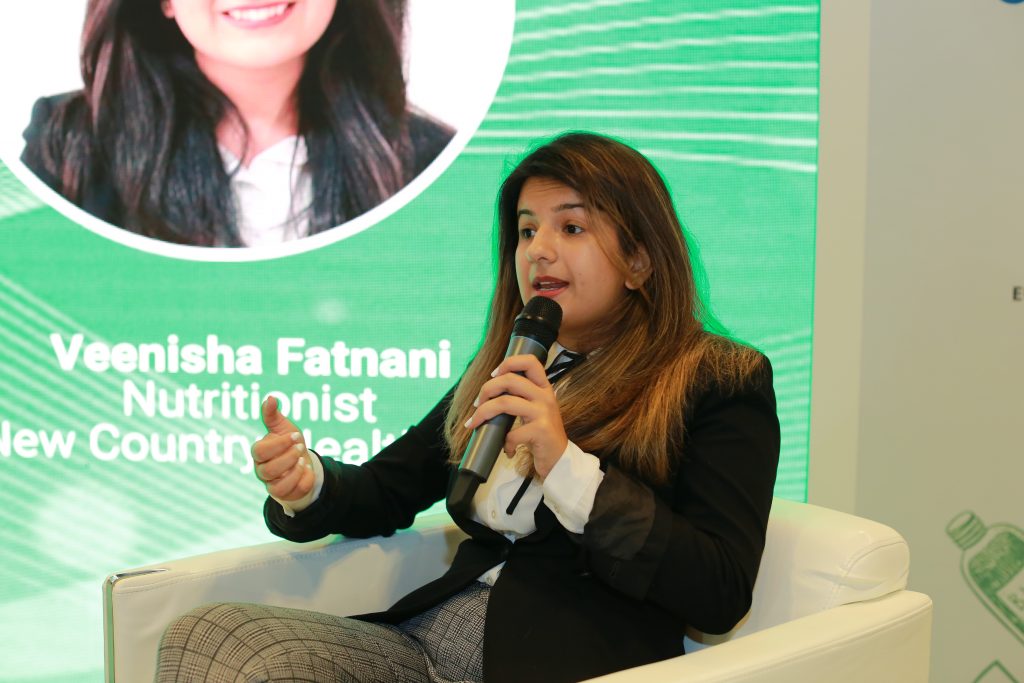 "I believe we're in the early stages of growth, and with no sign of the pandemic slowing down from a global perspective, the demand for perceived protection is likely to continue," opined Lisa.
Focus on high-quality ingredients and sugar levels 
We asked each expert to share their advice with future entrants to the market.
"My advice is to focus on high-quality ingredients and products & bring some new variants and trends rather than replicating what is already available in the market," shared Joshi. 
"UAE has introduced the sugar tax hence suppliers should be wary of their sugar levels in the beverages. Other things to consider would be a reasonably long shelf life, use of natural ingredients, and the inclusion of superfoods that boost immunity. Vegan protein drinks are on the rise too," suggested Fatnani. 
"Source locally and support local farms/producers to keep costs down so that all income brackets can afford it. I would also recommend further scientific research to back up the alleged health benefits of functional beverages," said Knight.