The regional market for mom and baby care products is said to be worth 5.72 billion in 2020 alone. It is also said to grow at a rate of 5.79%, reaching around 8.49 billion USD by 2027. A young population who are conscious about health and well-being combined with high purchasing power capacity has meant that the MENA region is very quickly emerging as the new hub for organic mom and child products. In a post-pandemic world, there is an increasingly high level of focus on raising children with high levels of immunity. Through organic and natural mom and baby products, young and conscious parents in the middle east are looking forward to achieving that.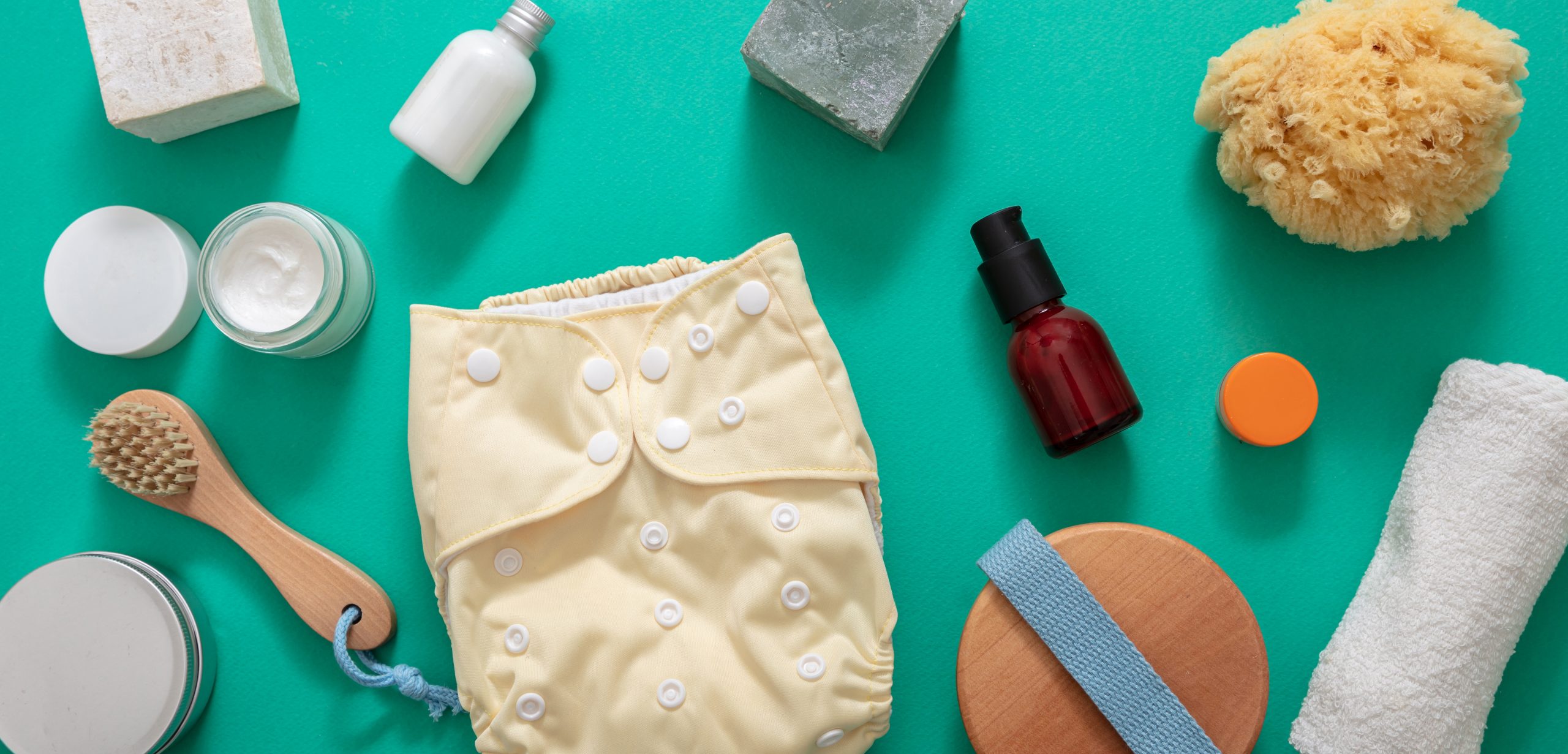 Understanding the fast-growing demand for mom and baby care products within the organic and natural category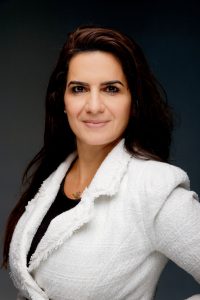 "More and more buyers are becoming aware; they want what best for their child and the planet. We definitely see an increase in demand for the sustainable and organic product range. For Elli Junior, it has been important since day 1 to involve sustainability every step along the way. It is definitely more prominent now. The future is sustainability especially since moms are more conscious now. Since the parents are knowledgeable now more than ever, as a retailer we have to be more conscious of the products that we bring in. I'm very conscious of what I list on my platform and hat I bring into the retail shops. We do some background checks on the suppliers and the product. We try to be the place to go when parents are looking for the best sustainable option for their children. It's an ongoing process, we always must work on this to make sure we do our due diligence, but it's difficult to keep the focus on sustainability all the time. Regardless, the fact is that parents are increasingly demanding organic products for their child" started Elli Kasbi, CEO of Elli Junior, a premium one-stop shop for all essential and lifestyle needs for ones parenting journey.
"As Elli mentioned, parents always want what's best for their children thereby explaining the growing demand for these products. We need to be careful and conscious about what we use for our children. According to studies, children receive 35% of their estimated lifetime dose of harmful pesticides by the age of 5 through contaminated food, drinks, and household products. Choosing organic and sustainable products is the only way to decrease this level of harmful exposure for our children" shared Gijo Jacob, Head of distribution and wholesale, Alfa-One part of Aster pharmacy, a household name in the middle east that offers wide range of curated and nutritious mom and baby products along with several other products.
Organic is the future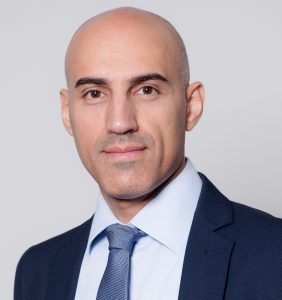 Ismail Sarhan, Group Sales Manager at Al Seer Trading and a proud board member at Canadian Business Council Dubai and the Northern Emirates shared that "If you go to a retailer in the UAE, you can see that many of them have dedicated sections/aisles for organic baby food. Currently, almost 50% of baby food is organic. We have changed the products we offer because we are starting to see that the other players are eating our shares, which gave us an indicator that parents now are very aware of what their kids are consuming therefore leading to a gradual drop in the sales of non- organic products. It is extremely easy to list an organic product with any retailer or co-op when compared to non-organic ones. This is one of the reasons that this segment is growing double-digit year over year. Parents do not care about the price of the product. Everybody would like to pay a premium of 15% – 20% to get something healthy for their kids. This was not the case 5 years back. We have recently started seeing changes in consumer behavior. I believe that moving forward, this sector is going to keep growing and dominating. I believe that organic is the solution to health complications that occur because of unhealthy food habits. Therefore, a lot of manufacturers are switching to organic-based products from commercial products."
On the topic of increasing demand for these products post-covid, Ismail shared, "There is a drastic increase in consumption of not only mom and baby products but across every health product such as vitamins and nutritional supplements. Food habits changed because of COVID. People are more aware of what is good for their immune system, and they have built a habit of taking all these supplements or vitamins that Increase their immunity and give them a balance."
To that, Elli added "The pandemic has proven to be a learning opportunity for most parents. They have taken that time to enhance their awareness and knowledge about products that are healthy for their child along with it being sustainable."
Which product categories under this particular segment do you see the most traction form?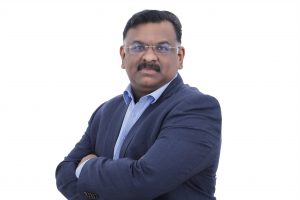 "We have witnessed significant growth across the complete category. But, if you have to specifically pick a category, I will say that baby food and baby skincare products have witnessed the most growth. Maternity products are also catching up because moms have started to be more aware" said Gijo."
Meanwhile, Ismail opined, "Baby food is very much in demand now. We switched our non-organic baby food brands to organic ones, and it helped us regain the market share we had lost post covid. Parents are becoming increasingly aware of what they feed their children."
How do you keep up with this growth? Do you always bring in new products to keep parents excited?
Ismail started by saying that "Our partners, the brand owners, always try to keep up with the ongoing trends in the market. For example, Heinz discontinued their non-organic baby food line and replaced it with a brand-new line of organic baby food products. They did this because the market trends right now demand a switch towards organic & natural. Doing this helped them regain the market share they were losing."
"For sure, and that's also what happened with the diaper industry. I know Pampers and other big players lost so many shares when the organic diapers came because they were not keeping up. The more later you step in, the more you're going to lose" Elli added
95% of the products in this region are imported. What would you like to tell suppliers to come up with, regarding products, and ingredients? What can they do to partner with you to cater to this ever-growing demand for mom & baby care products sustainably?
"To come up with a product, there needs to be a problem. That is when you come up with innovative products. When you come up with an innovative product, you are providing a solution. So, let's take the example of organic alternatives for baby care products, these products became prominent in the market because kids these days are more prone to getting an allergic reaction from the use of non-organic products. This is how products like organic diapers came into the picture. Many people have started believing in reducing plastic waste and carbon footprint to be more sustainable therefore it's also important to make your product as sustainable as possible. The product that is most in demand is formula milk powder, customers are willing to pay a high price as long as the product is made of organic and natural ingredients," said Ismail.
Gijo added to that, "I would like to highlight more on the certifications of the product, we mostly follow European and U.S certification because there is a lack of standardization of natural and organic certifications in this part of the world. We have also noticed that customers are more likely to consider general simple ingredient statements as an indicator of quality. There is a belief amongst consumers that organic products are natural and safe, and this is because they are becoming aware of the potentially harmful ingredients used in mainstream brands. So, outside the certifications, the only way for consumers to judge whether the products are safe is by reading simple and familiar ingredients on the product. In a nutshell, what I was trying to say was that brands need to consider strengthening the messages of quality by calling out unique ingredients to convince customers that their products are safe, organic, and natural."
For suppliers who are looking to export their products into this region, how important is it to partner with pharmaceutical distributors and retailers? How can they benefit from partnering with such companies?
"Partnering with pharmaceutical companies will always help in identifying the unique challenges in the industry. Traditional distributors and retailers won't be able to do that. We can also provide the technology and knowledge that is required for suppliers to perform their best in the target market. Everything including marketing, communication channels, and medical consumer touchpoints needed to build the brand image and boost sales are provided by us. Another important factor is the broad technical registration expertise and in-depth knowledge of the local regulations required for such complex products. So, I would say, pharma distribution partners provide a lot of support to brands that are looking to be successful in this industry" remarked Gijo."
Ingredients and materials suppliers should include in their products to cater to the growing needs of consumers
"I always source and look out for what's out there, what's new, and what's not in the middle east. I'm trying to be different from other e-commerce companies. I try to find products that are not on the market, that are trendy, and brands that parents don't know about yet, but will like it when they use them. I try to find high-quality, sustainable products that align with our brand's values. Almost 50% of my clothing products come from Sweden and the other half are products curated by stay-at-home moms who lost their jobs during covid" informed Elli.
COVID opened the way to those customers who weren't comfortable with making online purchases and when they tried it, they liked it and stuck to it. This is why eCommerce has been capturing the market shares of brick and mortar. The growth in eCommerce surpasses 300%.
"Covid helped us for sure, it was not that simple for middle eastern moms to order online. Now we have created brand awareness and brand image that our products are sustainable and of high quality. We ensure moms that whatever product they purchase from us will not disappoint. Ecommerce has helped us in being more accessible to the whole of the Middle East. It helped us reach out to more consumers through our eCommerce platform. My focus is to expand online because I believe that eCommerce is the future" Elli said.
What can suppliers and exporters do to be transparent about the ingredients and materials they use in their products?
Elli responded that "It's always a pain point in the beginning when you don't know the supplier or the products they're offering. But, once the trust has been built, you continue going to the same suppliers repeatedly. It's extremely important to be transparent as you don't want to have issues in the future. It's important to know what materials you use, and what you're doing to be a sustainable brand. We have to trust our suppliers because without trust it would be impossible to work with them. My advice would be to ask developers what certification they have and what they do in their factories. We link with suppliers who take us through their process of producing the product."
How important is it that the ingredients mentioned on the label are fairly present in the product?
"Everything starts from the source. What is more important than the label is the sourcing of the product. The product should be certified organic, then from there the factory also will certify if the product matches their standards," said Ismail.
Elli further goes on to state, "I agree 100% with whatever you said, but it's also difficult to show the entire process to the end consumers. This is why it's important to establish a certain level of trust with the end consumer. In our case, it took 5 years after the establishment of our brand for customers to finally understand and trust how transparent we are. This was attainable because we tried to educate moms and local partners of our vision."
How important is it for producers to come up with packaging that is both attractive and eco-friendly?
Ismail suggests, "With the new law in the UAE to cut down the usage of single plastic bags, eventually we are going to reach a point where the amount of plastic used in the packaging of products is going to be measured. Moving forward, it will be best if the plastic used in packaging is reduced to a minimum. If that can't be done, suppliers should switch to using biodegradable plastic."
How important is sustainability for you as a business and how can suppliers help you achieve your sustainability goals?
"I have mentioned before that it is one of our core values and that's something we will always work towards, and it will always be important for us because we want to be a sustainable platform for baby products. I also think that UAE is on the right track. They have started by removing the use of single-use plastic bags and they will definitely start pressurizing brands to produce products using the least amount of plastic possible. So, if a supplier would reach out to me with a plastic product, I wouldn't take it. Even if the product is good, but the packaging is not sustainable, that also makes an impact on my purchasing decision. We try to purchase products that can be used in several ways, for example, towels that we buy, and produce are bigger than regular baby towels available in the market. This way the parents don't have to keep buying new towels every year and the quality is also exceptional. It is reasonable to charge a premium price for such products because of the sustainability and quality factor" claims Elli.
When asked about the future demand and trends of organic mom and baby care products, Ismail replied, "Well, for organic products, the current demand is for food for mothers. I think that there is going to be an up-and-coming demand for baby toys that are wooden or sustainable. Parents are more aware now than ever which causes them to continuously look out for products that are both organic and sustainable. This trend had started with baby care products and then followed by baby food products, and I believe that next in line would be organic toys and clothes for babies."